This week's parade of hopefuls features a heartfelt attempt at zombiefication as well as several commendable efforts at horsification, frogification, carnivorousplantification and bring-your-own-imagination-ication. The show's 4th and improved edition provides all participants with an updated set of skins (that come each with their own specific pose, too!) including the best ones from the latest fashion, a doubling up on that 2nd plane of symmetry (of sorts), an abundance of bones going at times all over the place and bigger screenshots for all the bigger monitors out there. There's still a list of various things I want to try whenever I get a chance, including both texture and mesh attempts. For now though and for future reference, here's again the list of changes implemented this week:
first plane is defined by the 2 points furthest apart from one another + the one point that is closest to those 2, where "closest to those 2" means that the "sum of distances from candidate to point 1 and to point 2 is minimum";
ALL points (original as well as those reflected in the 1st plane) are reflected in the 2nd plane (so total ends up 4 times the original number but then the collapsing drops up to 3/4 of this total and usually it seems to drop indeed that many);
took out textures 8 and 9 (mandelbrot grays & mandelbrot blue+yellow);
added textures 1,4,13,14 from new set so the total textures now is 13;
replaced fixed pose with a rotation by a prng-number of degrees (around all three axes) using texture's number as seed (so that each texture has its own); this is shown in the file's name too, for easy ref;
client's window is made bigger so that the screenshot is 1280px wide to start with, so the detail is there;
the fix to remove that seam from the texture mapping is in as well.
Here's the absolute winner of this show's edition as far as I'm concerned: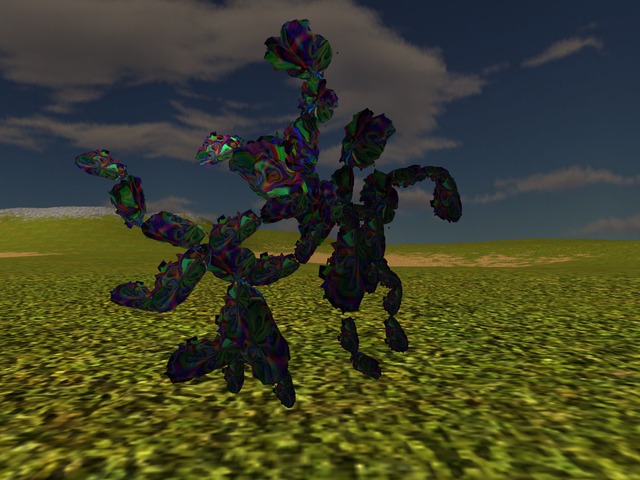 In other commendable entries that will therefore remain here even after the full dump1 gets wiped out, there's Horsey and his gang of hopefuls: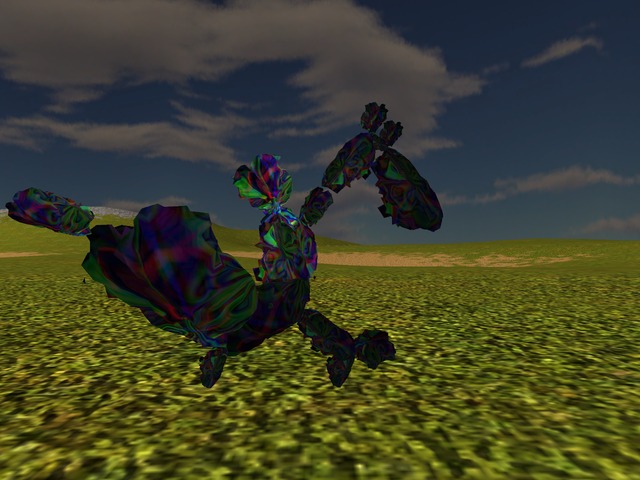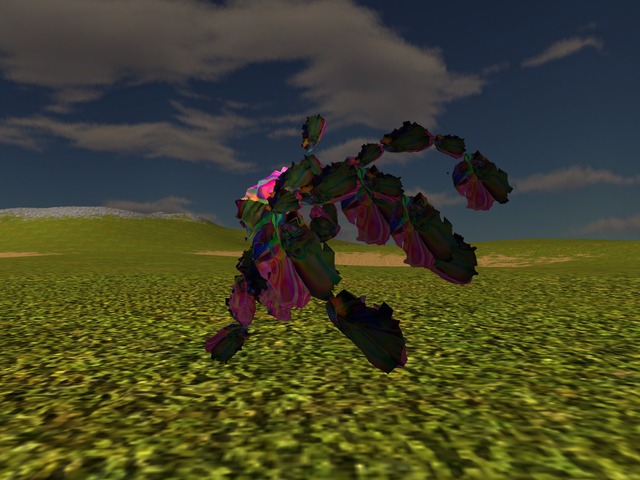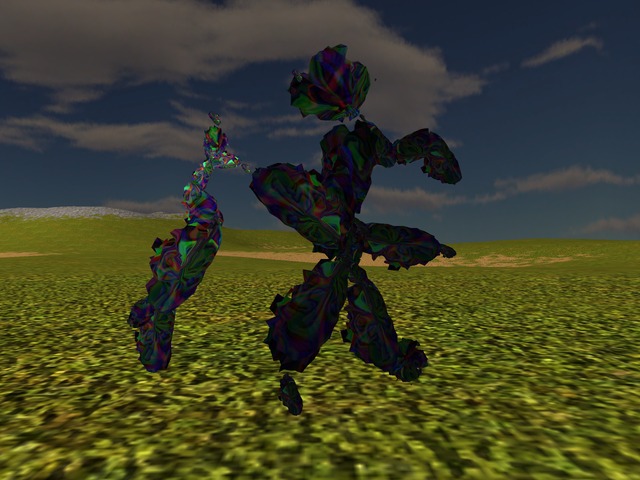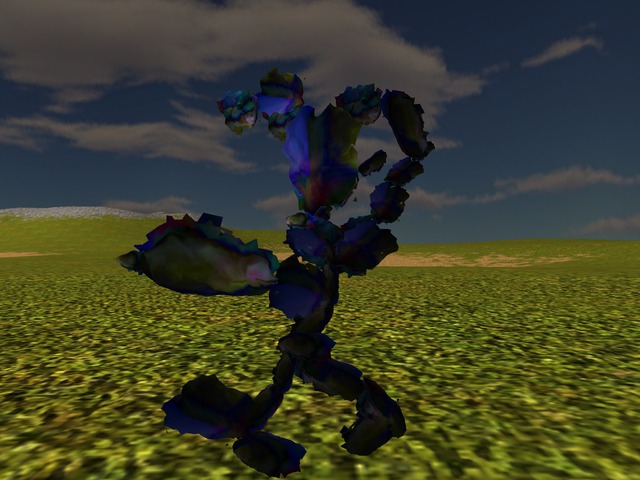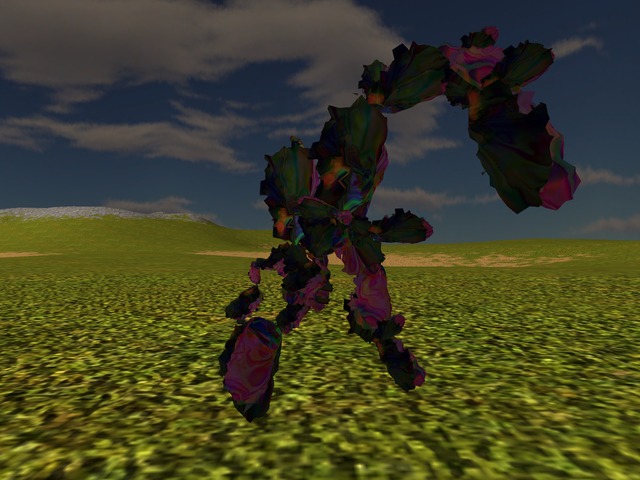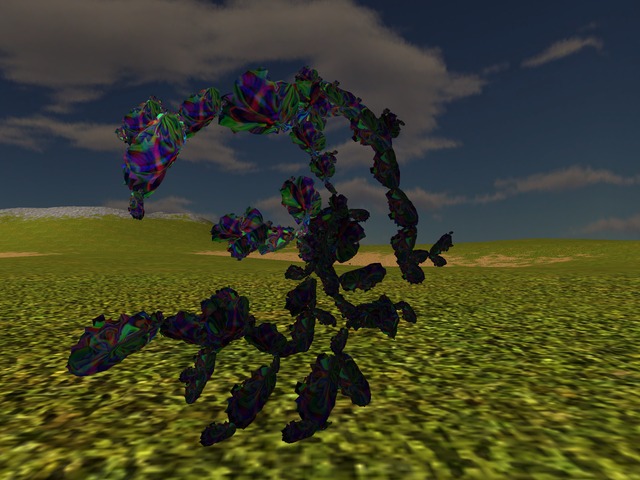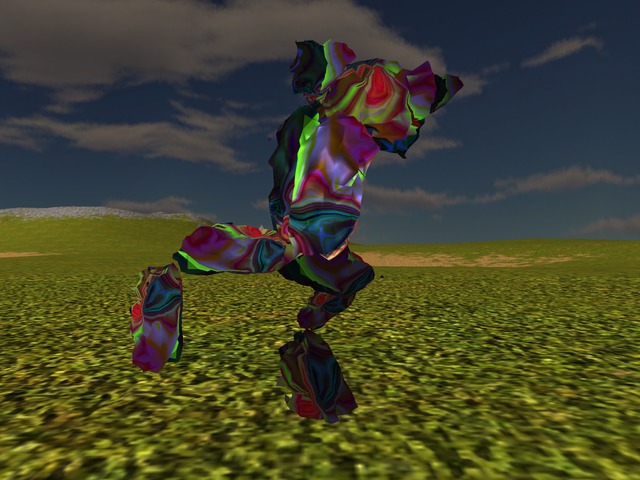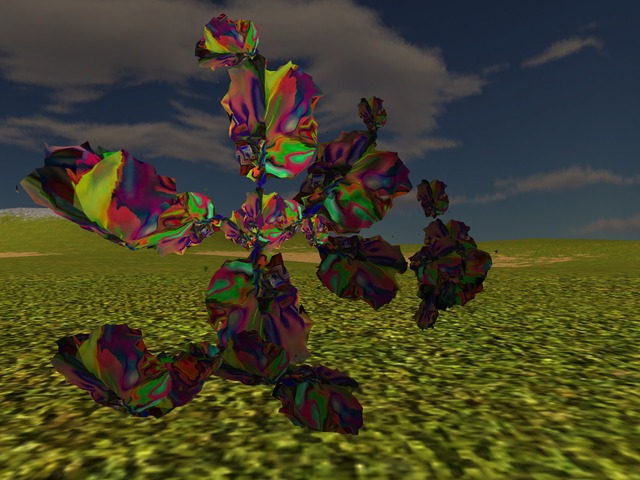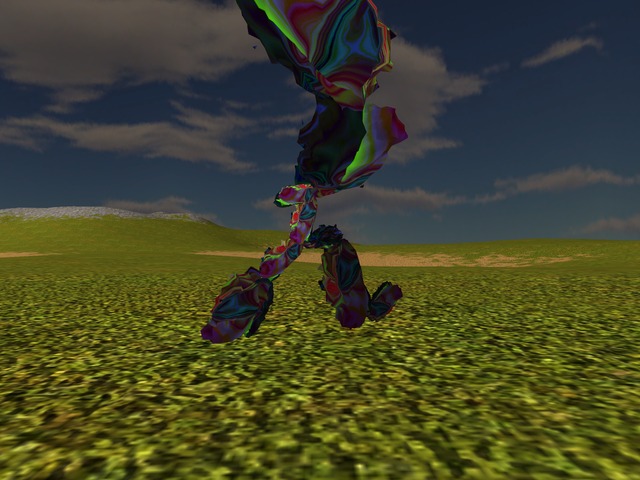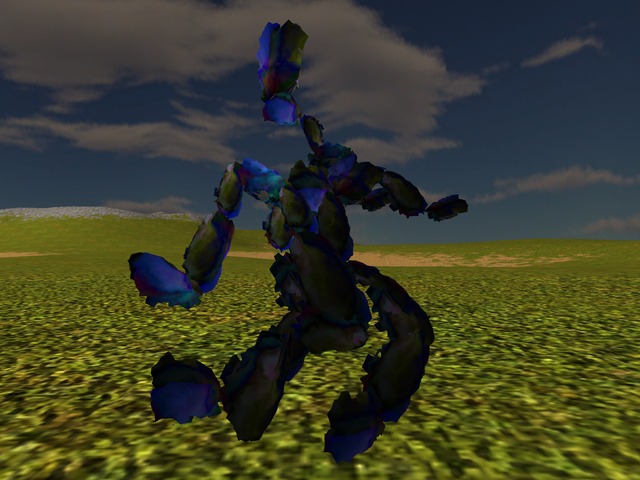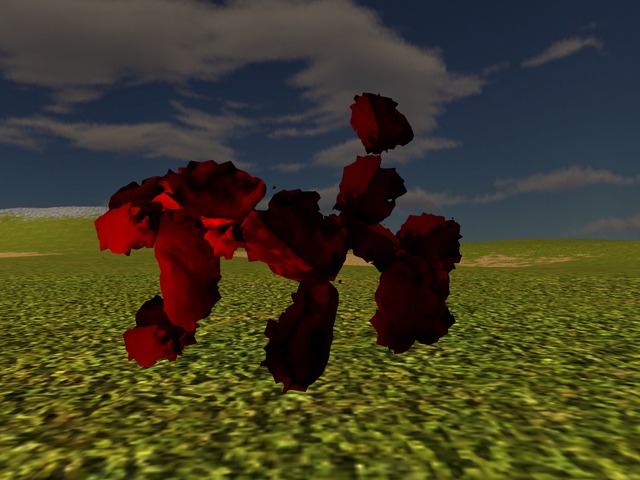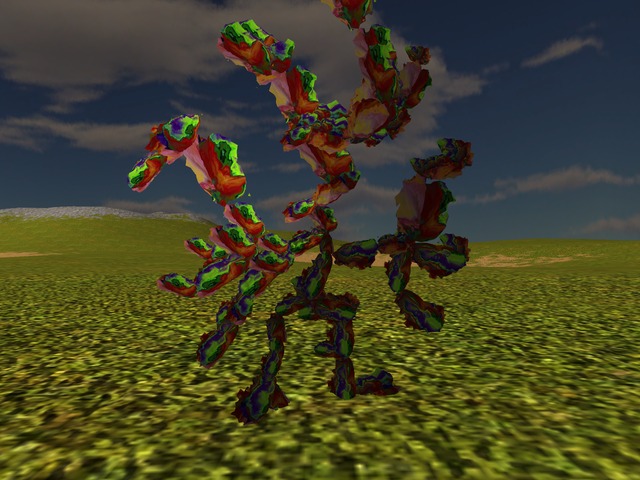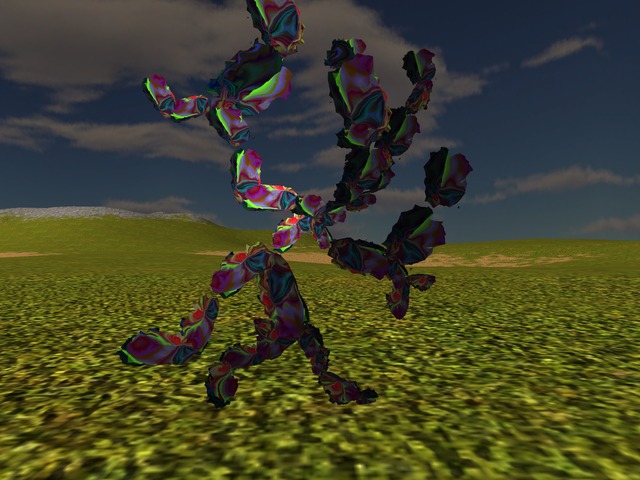 Until next time, the past, present and future hopefuls, all want to wish you a well-jointed weekend with rounded symmetries, interesting skins and most pleasing rotations!
---
50 skeleton seeds * 2 symmetry planes * 8 combination of points * 13 textures = 10400 screenshots. I've made them .jpg though as there isn't any visible loss really and the size is half of png so that the whole thing does not weigh 5 Gigabytes or more, sheesh. Fwiw, it took me about 2 hours to just go through all of them this time. ↩
Comments feed: RSS 2.0