The texture planets, skies and outer space seem to be easiest to find at the intersection of the layered approach1 with various mappings for texture and colour domain. The stereo mapping of the texture domain provides as usual the way to zoom in and out, so that you can admire the newly found texture planet and its surrounding galaxy, all obtained through 2 rounds of perlin-based fbm (with incremental addition of results) and using otherwise the most basic of colour mappings (simply interpreting the x,y,z values as percentages of red, green and blue, respectively):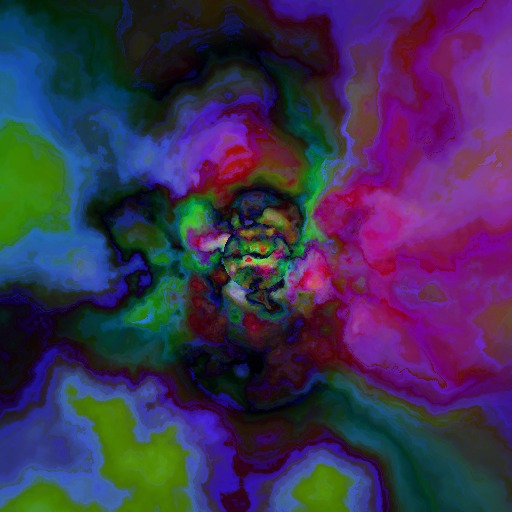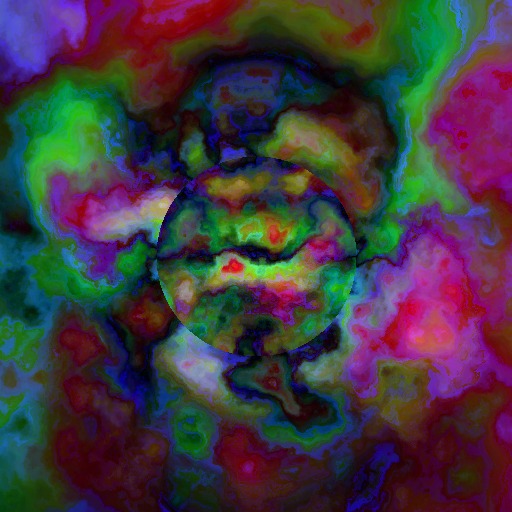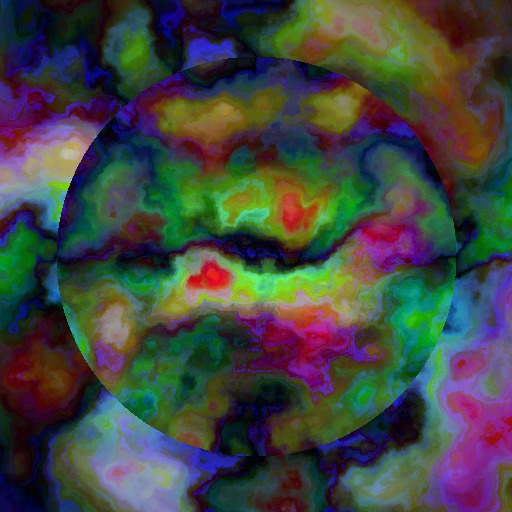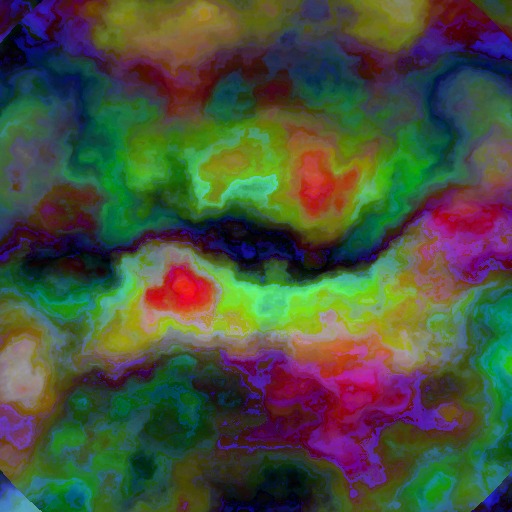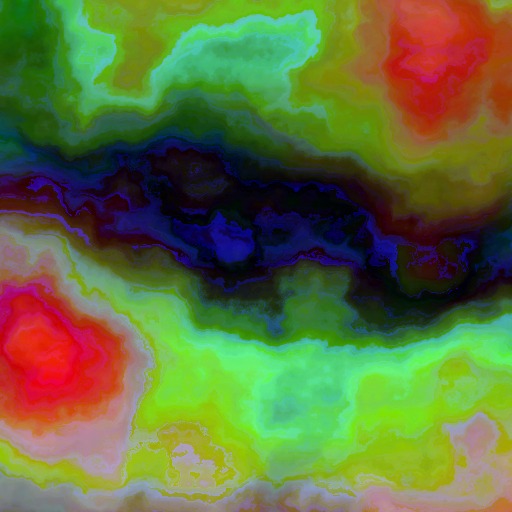 With a triangle-based domain mapping (z is considered the hypothenuse of a right angled triangle with given x and y as sides) and turning the knobs on the layered approach and/or the noisiness level of the fractal used, the results make rather atmospheric skies of sorts: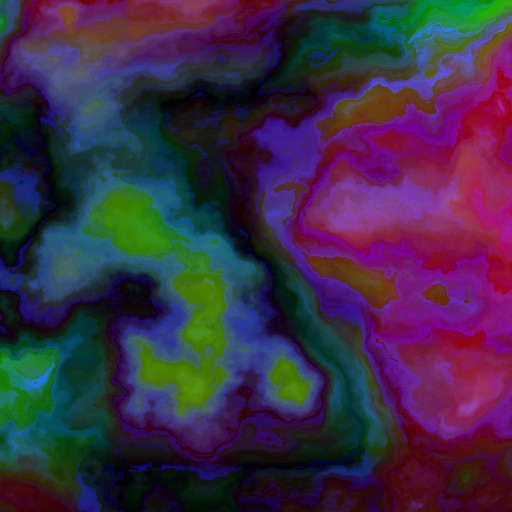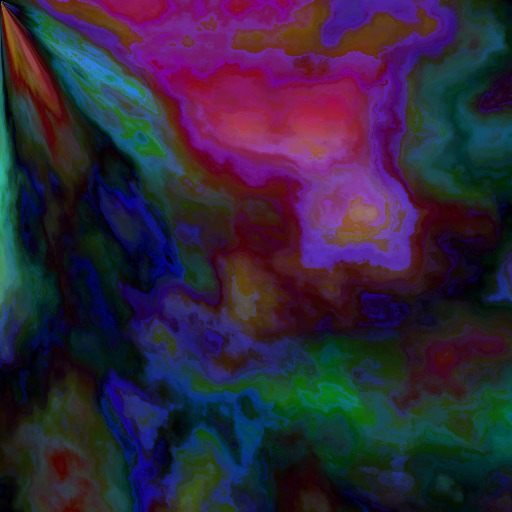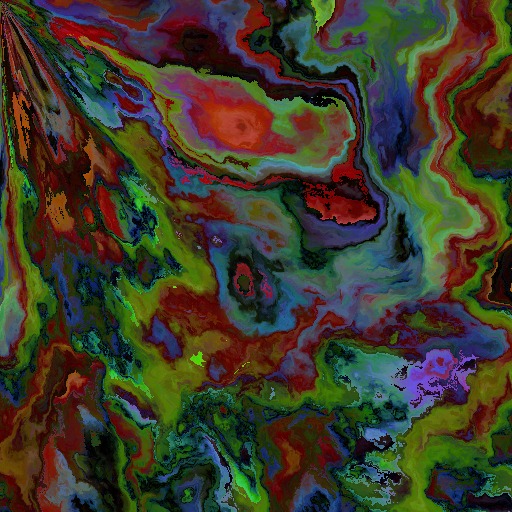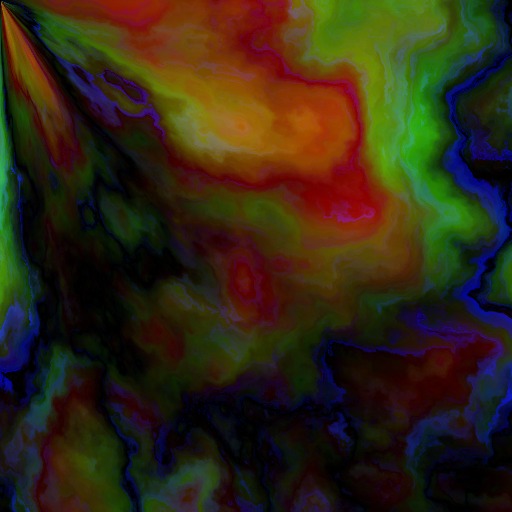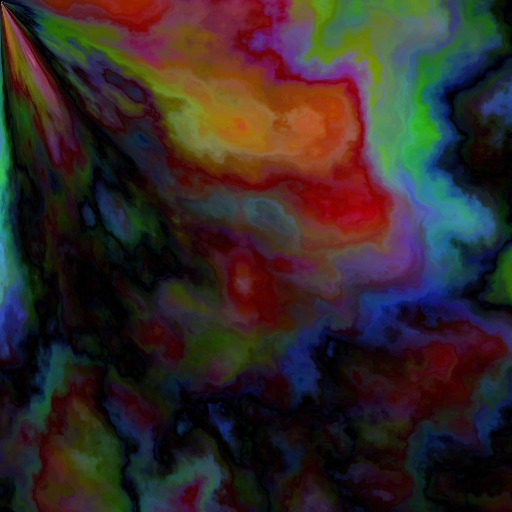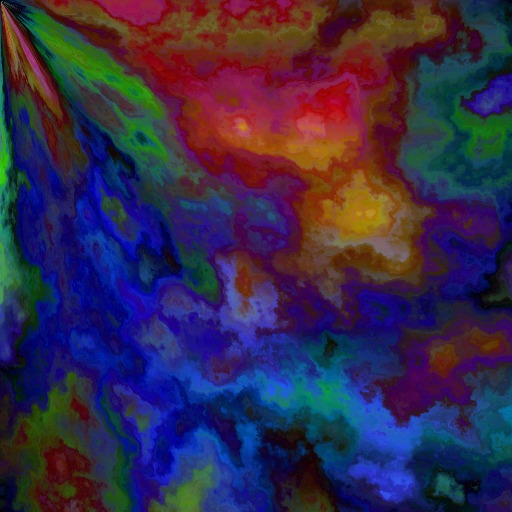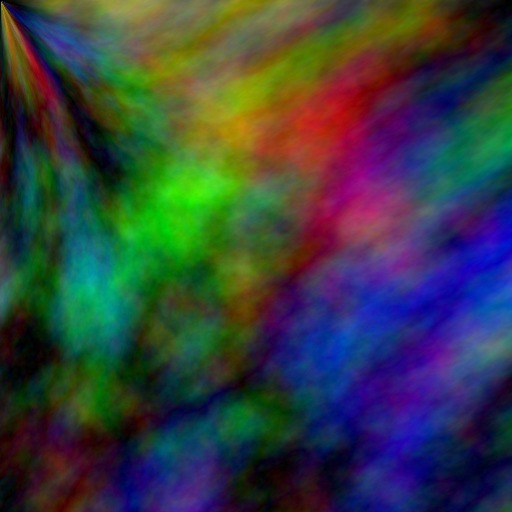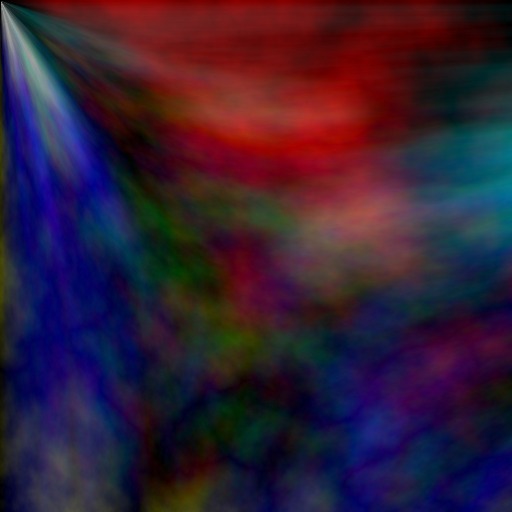 To tone down a bit all that clash of bright colours, an initial approach was to actually combine the final values for red, green and blue since that brings them basically again into a closer area and "closer" in the r,g,b space means closer colours & shades: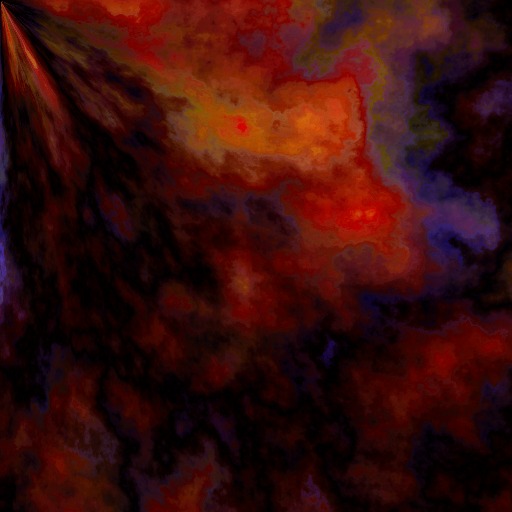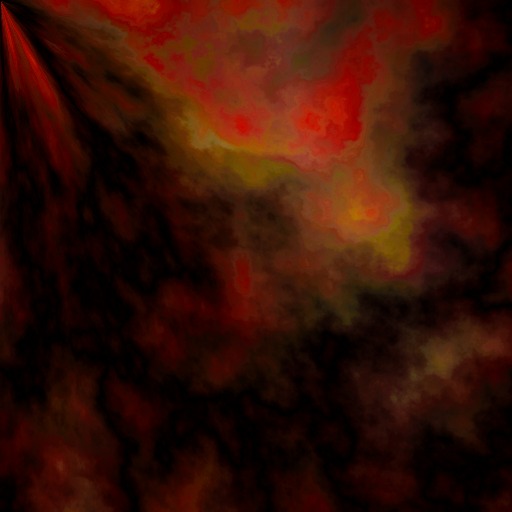 Given the success with the public of that unitsphere mapping in the r,g,b space, I applied it today to a few of those textures as well and it turned out perhaps not all that bad, as a sort of milky-rivers in the sky for instance: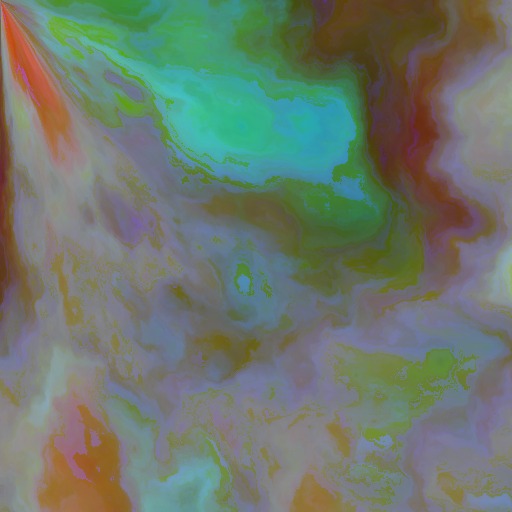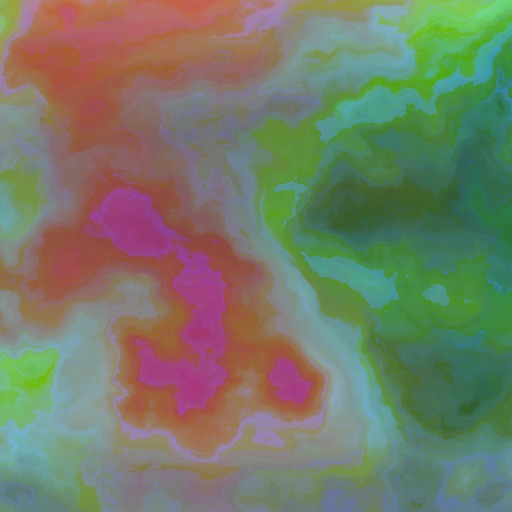 Keeping this short but using the pics for all they can give, I went ahead and set two of them as skies as well when taking the shots at the hopefuls' latest fashion parade - you'll surely notice the milky one, though both are quite the departure from those tame clouds that are currently stuck to the euloran sky. The thing with making the sky more interesting seems to be that now one *really* wants those things in the sky to also ...move about!
---
Calculate the new x,y,z coordinates in turn as the result of fractal brownian motion with perlin noise at the given point, always adding the previously calculated value as offset to the corresponding coordinate; possibly iterate this a couple of times. ↩
Comments feed: RSS 2.0