Those past two days I finally got around to explore a few more directions I had in mind. My focus this time was on textures - mainly because it's a faster way to see what various changes do to the result. Nevertheless, what I'm looking for otherwise is still focused more on the meshes - while the skeleton might be getting there, I think the mesh(es) still needs quite some improvement before there is more hope for the hopefuls. At any rate, I find I'd rather unload already the new stuff so read further for the list or scroll to the end for the pretty pictures, as usual.
The fun had yesterday and today yielded:
Cellular noise.I've finally implemented a new noise to play with alongside Perlin's - it's Worley's and the main thing is that it's quite on purpose "cellular" aka it's based on linear combinations of the shortest n distances to a set of feature points that are probabilistically (Poisson) distributed in the 3D space. The main reason why I really wanted to see this in action is that a set of feature points - although possibly not Poisson distributed - might make perfect sense to consider when deforming shapes with the aim of getting something looking more like creatures. As usual, things are not all that clear to start with, mainly because there are so many ways to use each and every thing that at the end of the day ~anything is potentially possible - at least until one finally understands the whole thing enough to be able to figure out the reasons why it might not be possible! In any case, for starters I aimed to keep as close as possible to Worley's original paper describing this cellular noise so I have an implementation that generates indeed -when used ...plainly, let's say- textures with "cells". Scroll further down for the pics too.
Metallic, swirly, sparkly and other new textures. Trying out Worley's noise plain was not half bad but trying it out with fractals turned interesting as I found out how easily it can all tend to ...noise, heh. This had in turn the effect that I went back to playing with Perlin's noise and multifractals and between the two, the result is that I've got what I can only describe as "metallic" textures, sparkly textures, swirly textures and ~any combination of those (swirly metallic texture being quite a thing for instance). By this stage I wish I could set some of those on fabric and start a fashion line as it would be way more interesting than many rags they fill the shops with. Come to think of it, it would be quite funny -although not all that surprising anymore- if Euloran characters end up better dressed than various "influencers" that are supposedly more than just a bunch of pixels on a screen.
Tweaked texture mapping. Another unexpected but productive side effect of this round of play is that I finally got thoroughly annoyed with that line/seam artefact that the stereo mapping of texture used so far always seems to create. And so I went and had another look at all my formulae there, with an eye to adjusting them so as to figure out if I can *also* have a version of it that eliminates that seam1. Like many other things, it turns out of course that all it takes is to know what to look for. Both coordinates use the arctan which returns results between -pi and pi, while the valid range for texture coordinates is between 0 and 1. So there is yet another place where options are available - and make a visible difference - depending on how this particular adjustment/mapping of intervals is made. At any rate, changing it to the more direct "just add pi and then divide all by 2*pi" turns out I'd say a better mapping in terms of how the full area of the texture gets shown on the mesh (though yes, if you want that seam, it's not there anymore). One can further fiddle with it and keep the old adjustment for *one* of the coordinates while using the new for the other coordinate - yet another look and all that. Basically that's the core trouble with looks - you can have so many of them for so little that it's extremely easy to spend all the time just trying out nonsense in all its shapes and forms. At times even pretty nonsense, indeed.
As to the pretty pictures, there are some new textures and then a few screenshots to see them with the old and with the updated mapping as well. To start with, Worley's noise is by definition quite "structured" and this shows immediately if simply plugged into the fractal brownian motion function as such. This is not to say that resulting images are not interesting of sorts - it's simply that I think they end up rather tiresome on the eye and moreover, essentially too regular to serve that well as cover for any creature. In any case and for the memory of it if for nothing else, here are a few of them (some simple fractals, some multi-fractal giving them that layered look mainly):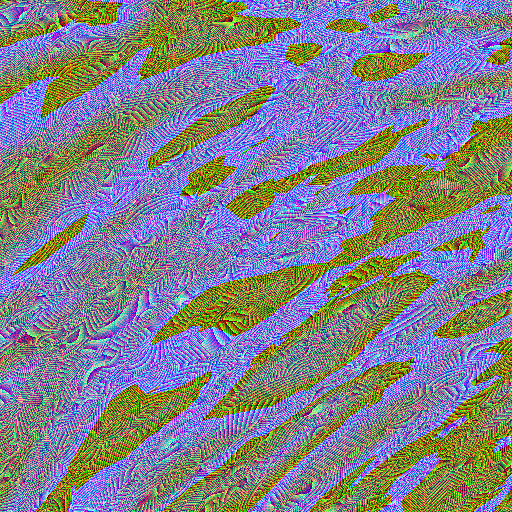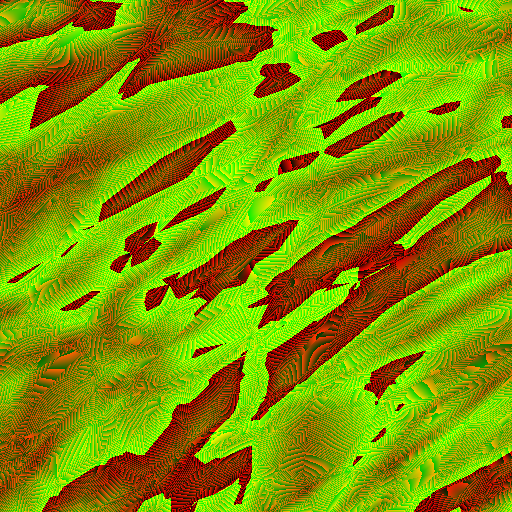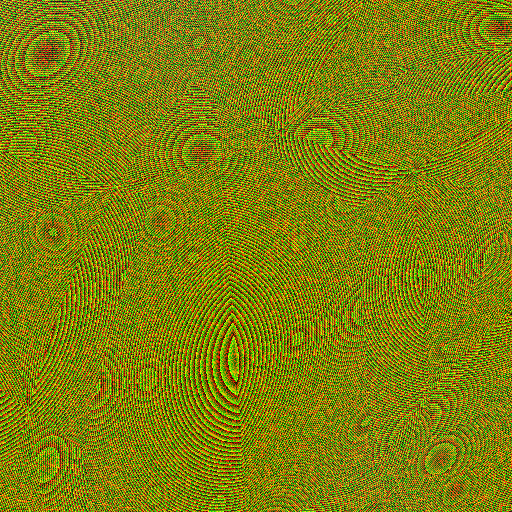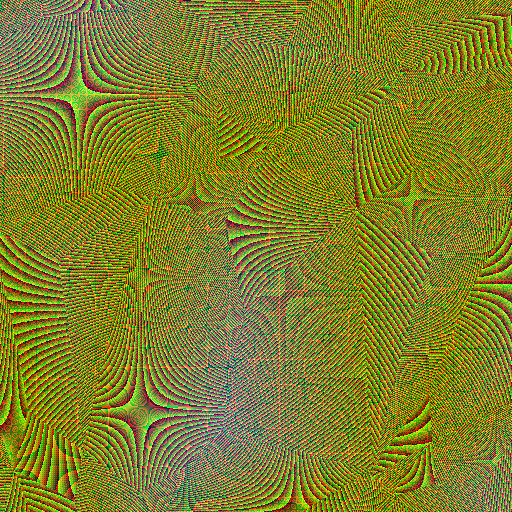 Plain Worley's noise without fractal messing about creates some cell structures as expected but that can be as simple as one big cell or as intricate as one desires - depending on the mapping of the original domain and otherwise on how the closest n distances are combined to give the final result. The textures that look "round" are by design exactly so - they use a stereographic mapping of the image's own domain that is passed on to the Worley function, with the difference between the versions below being in how big (or small) the domain is considered. The ones with a tiny "centre" where everything happens can be quite useful if one wants to pop out some detail on a creature while simply colouring the rest to match but still remain more tame: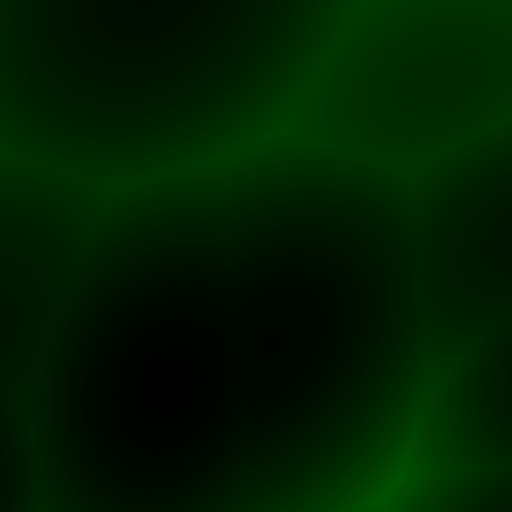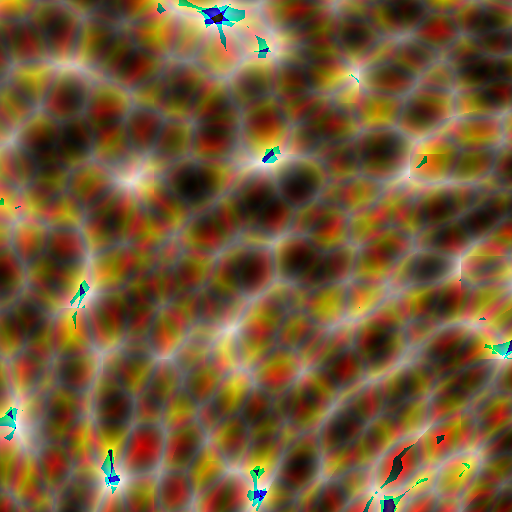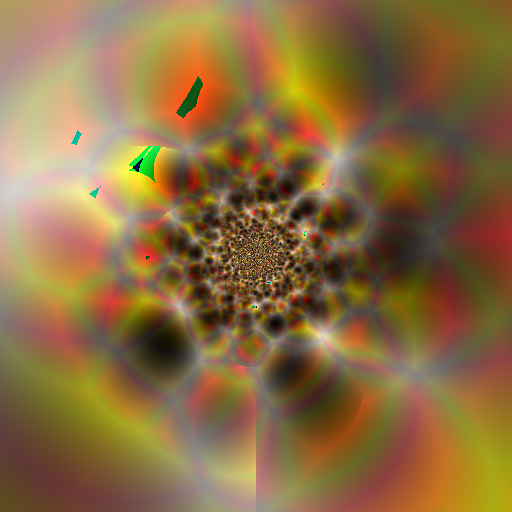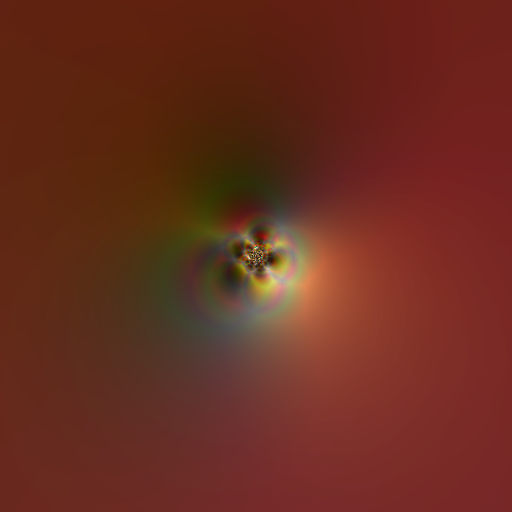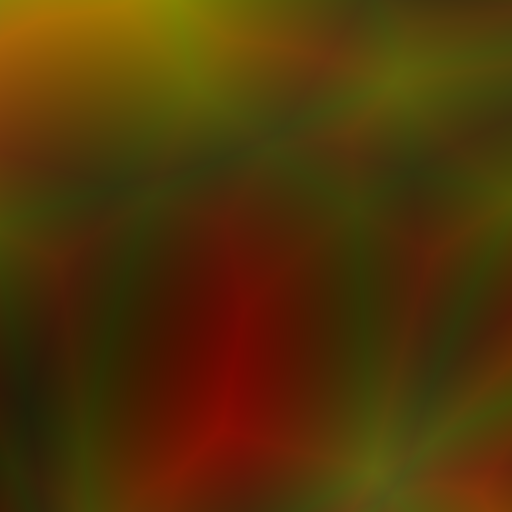 The additional exploration of multifractals using Perlin's noise got this time all sorts, from sparkly texture to pronounced swirls - and I've specifically got a series of one set so that the effect of added detail is quite clearly visible (if one insists, after a point it all quite goes into noise/sparkle but most are really more noise than sparkle):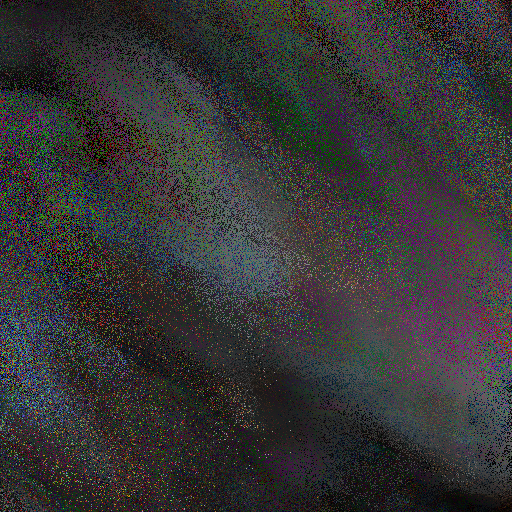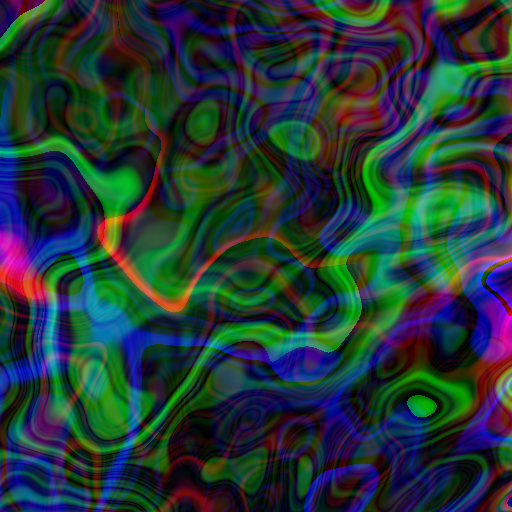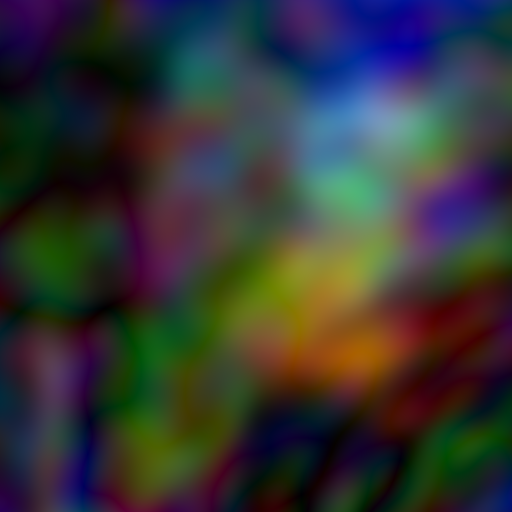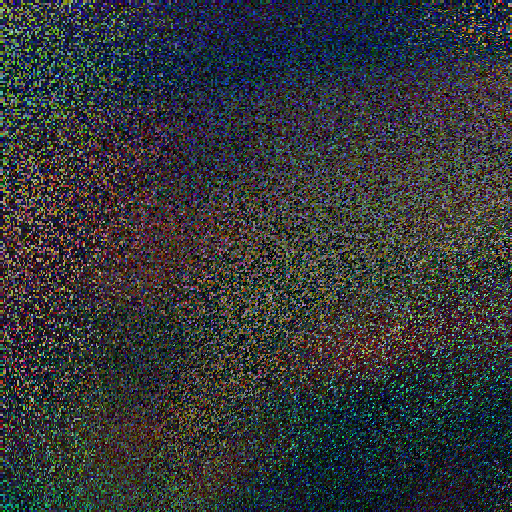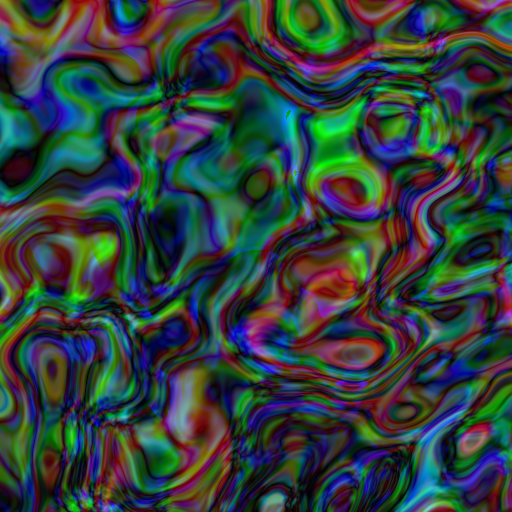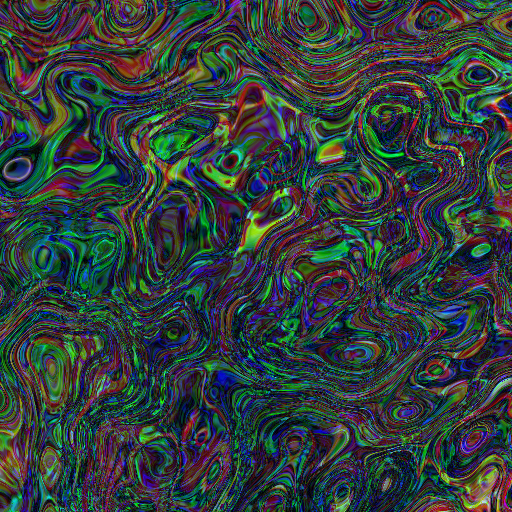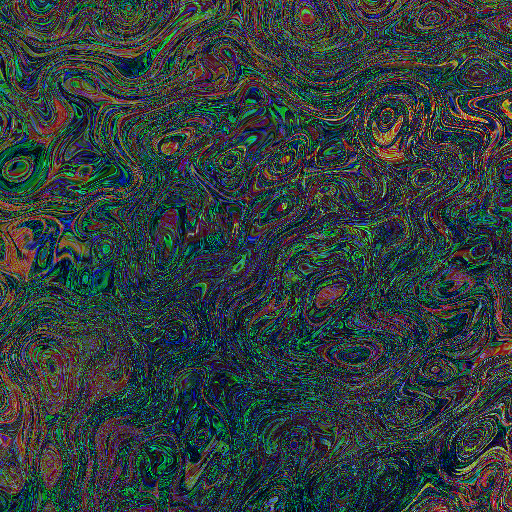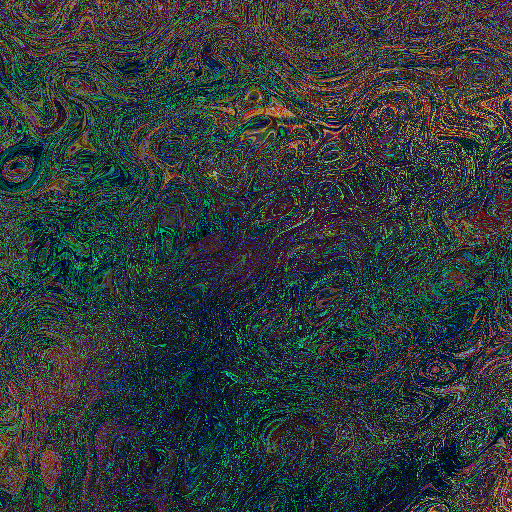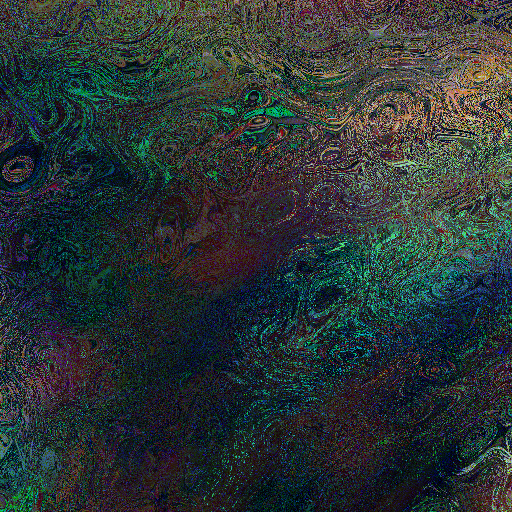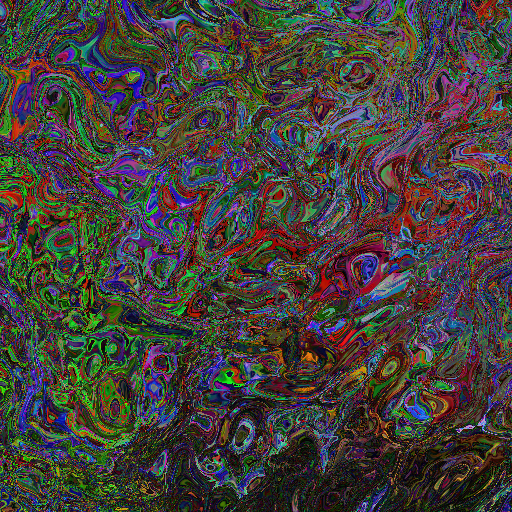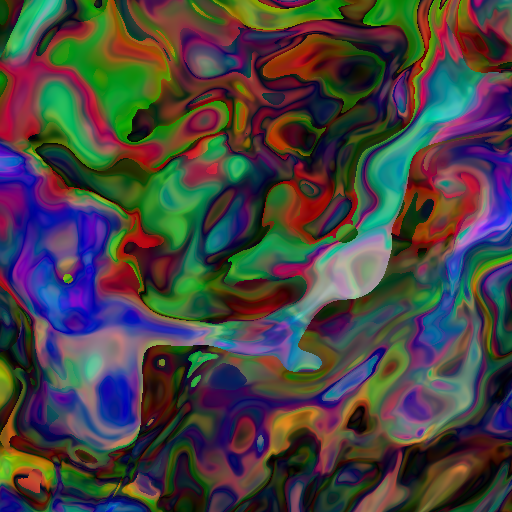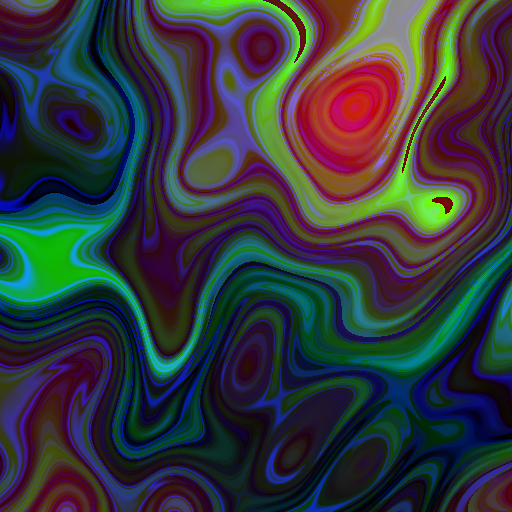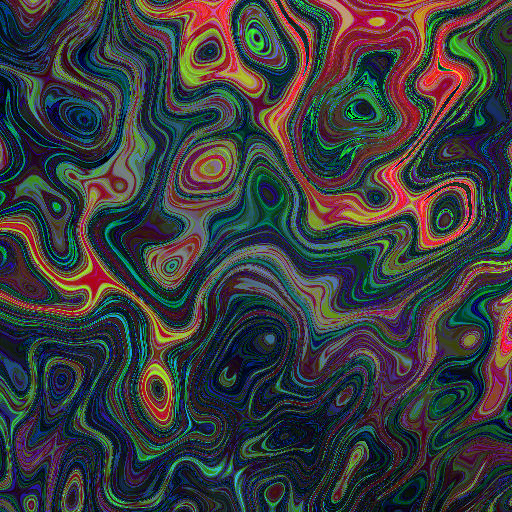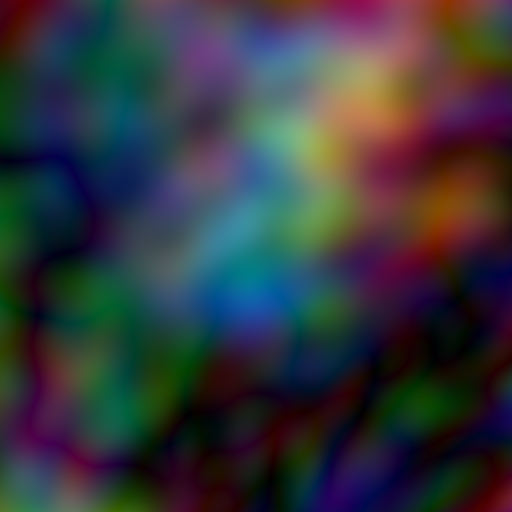 And here's the fashion hopefuls-parade, experimental edition: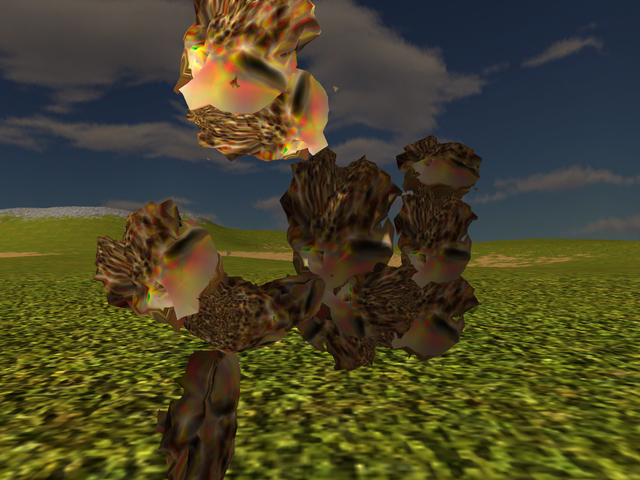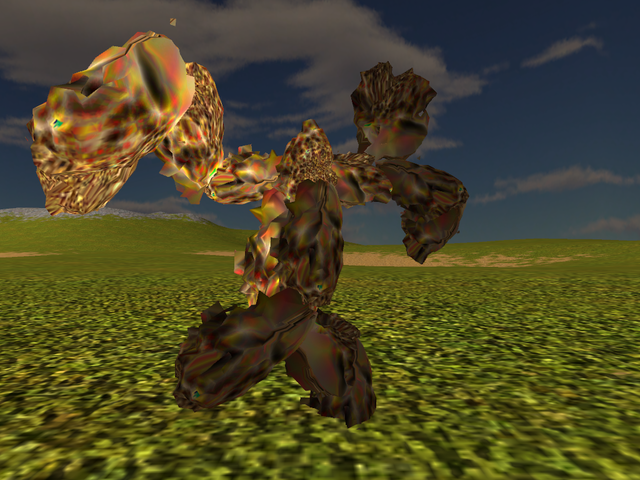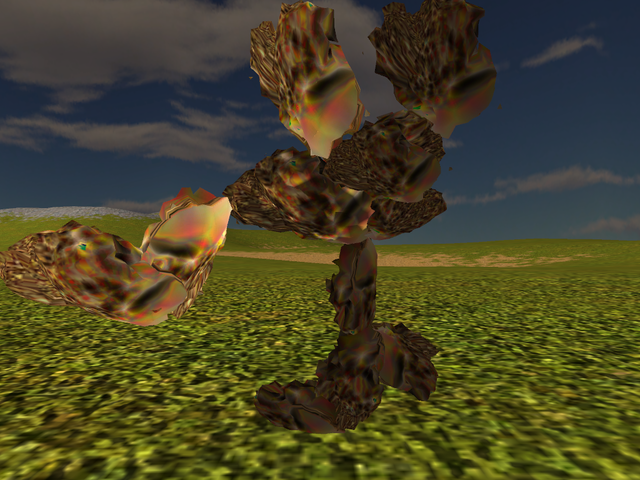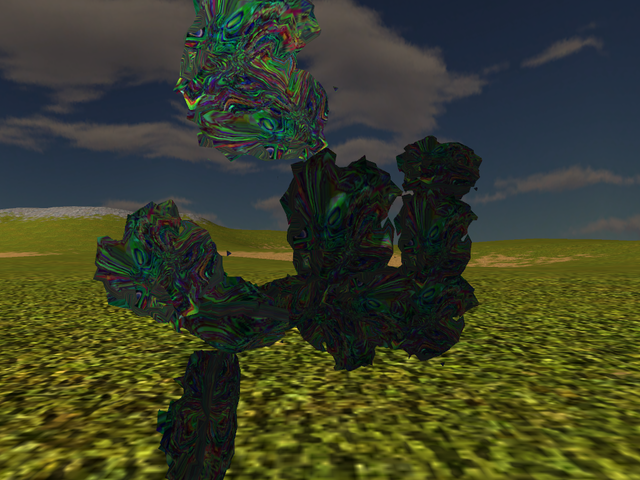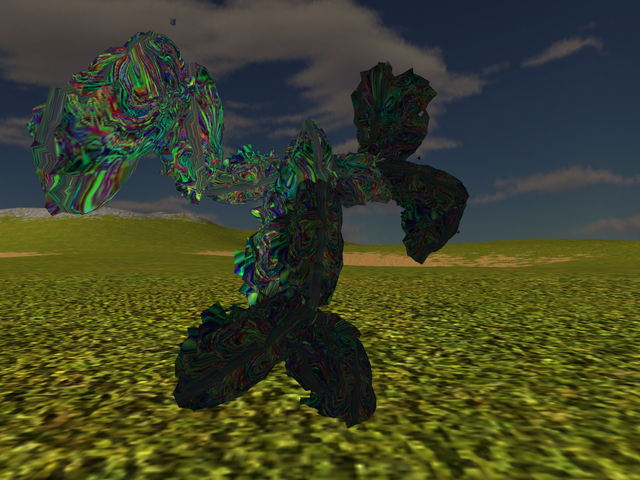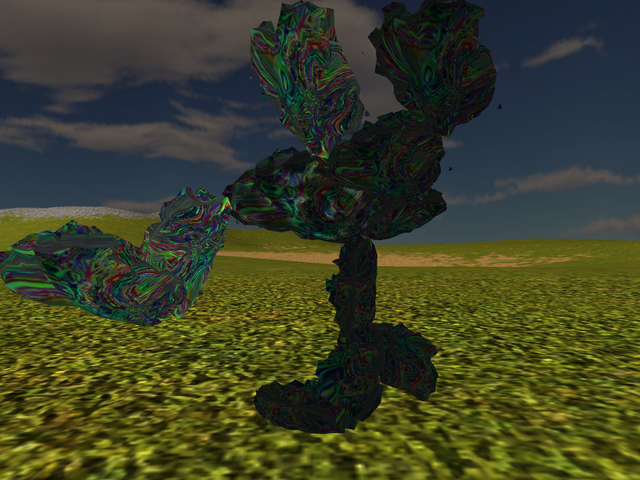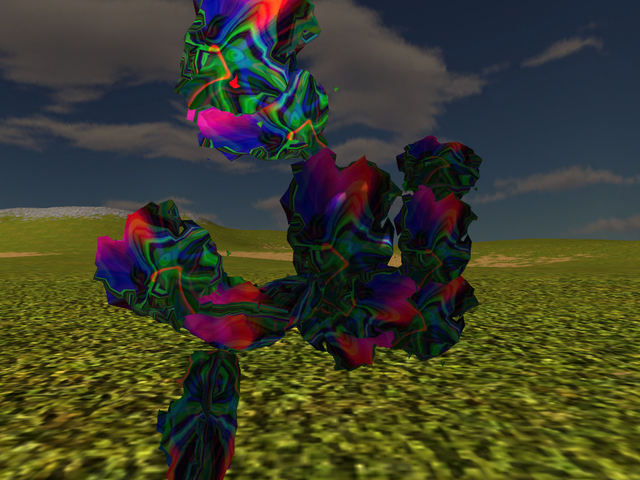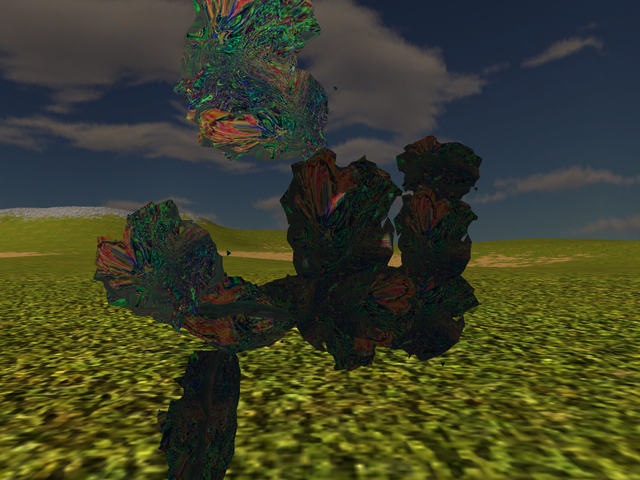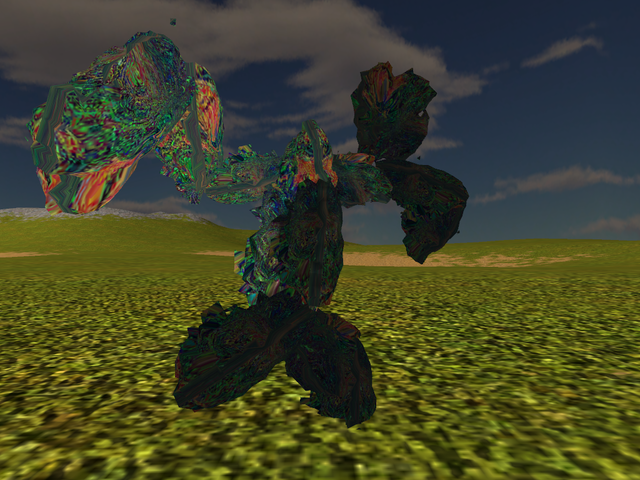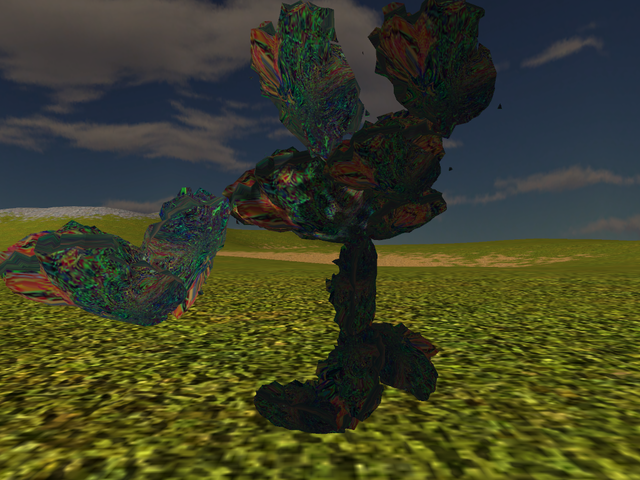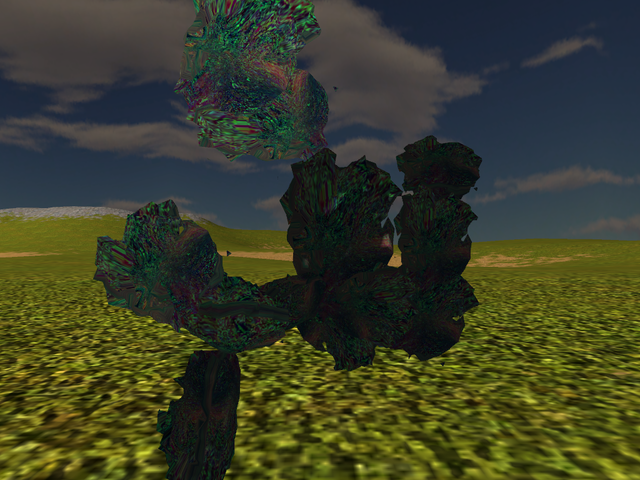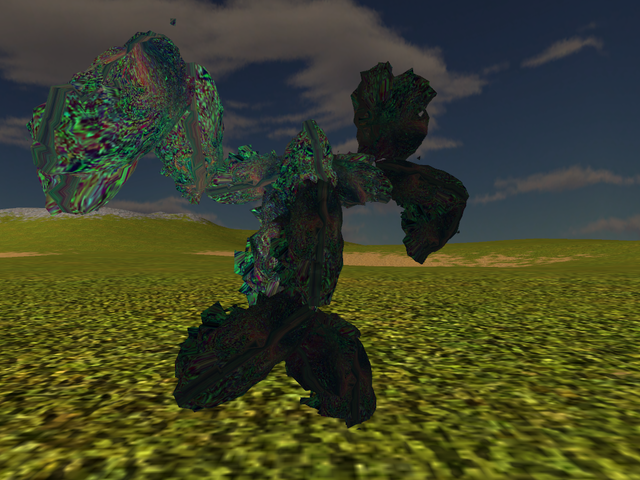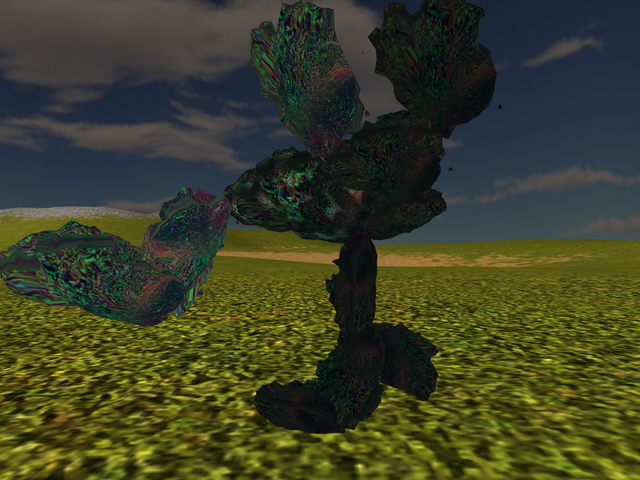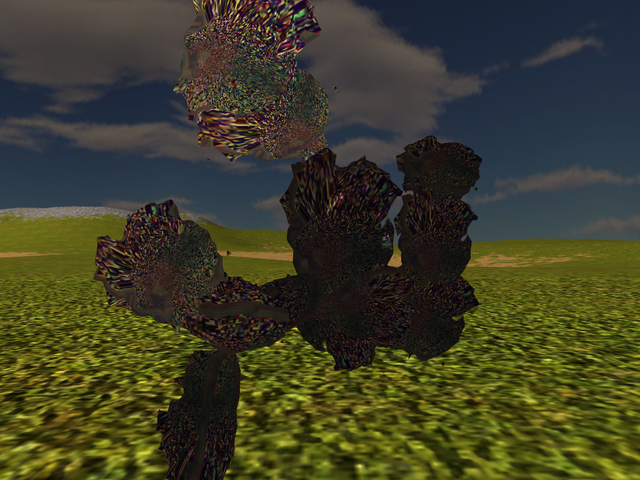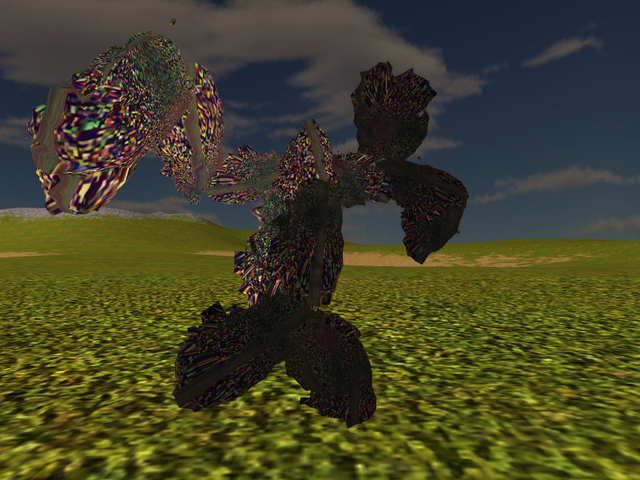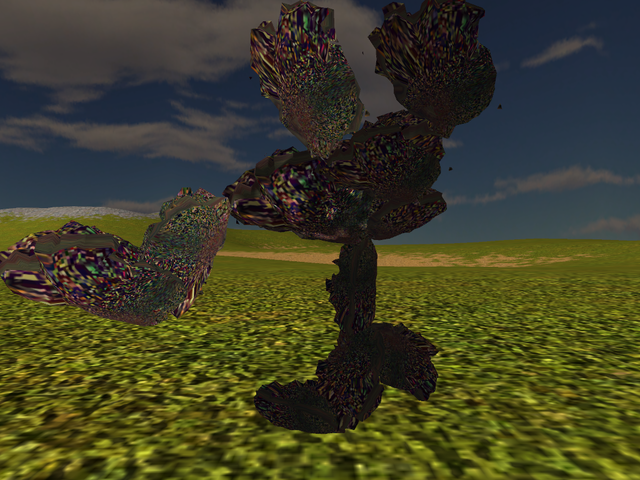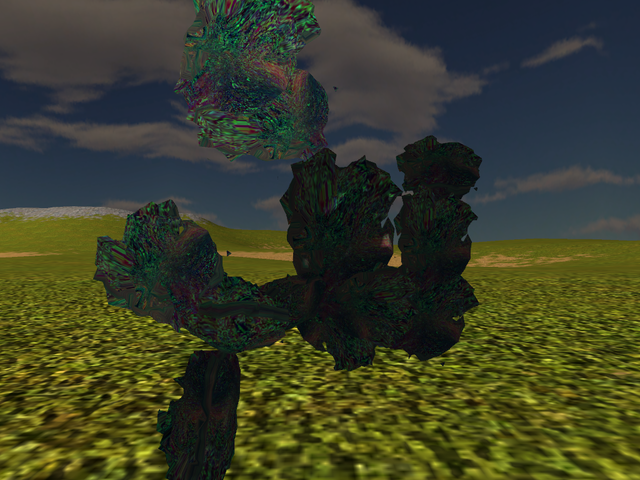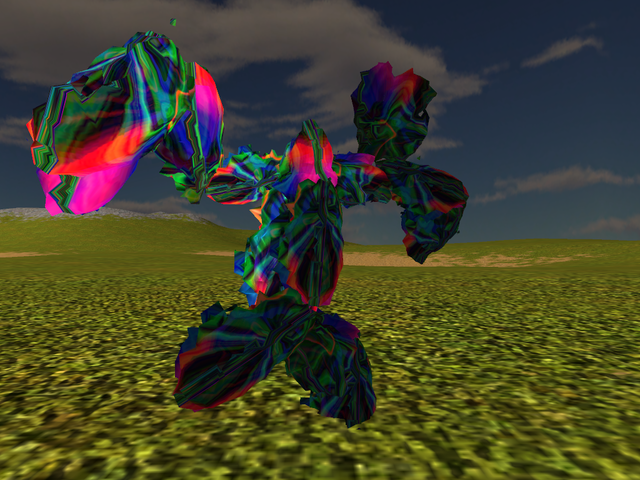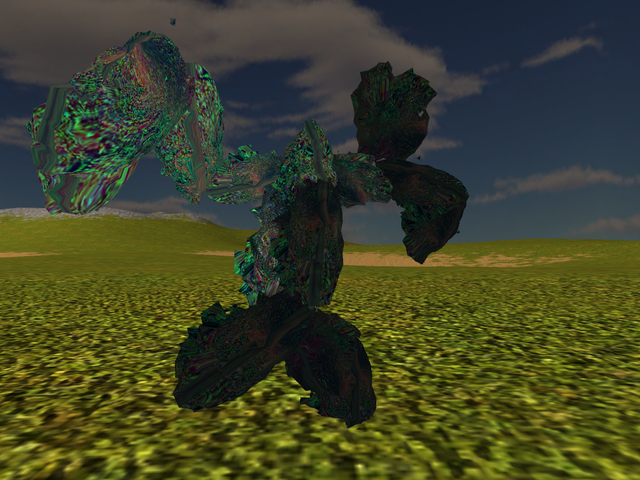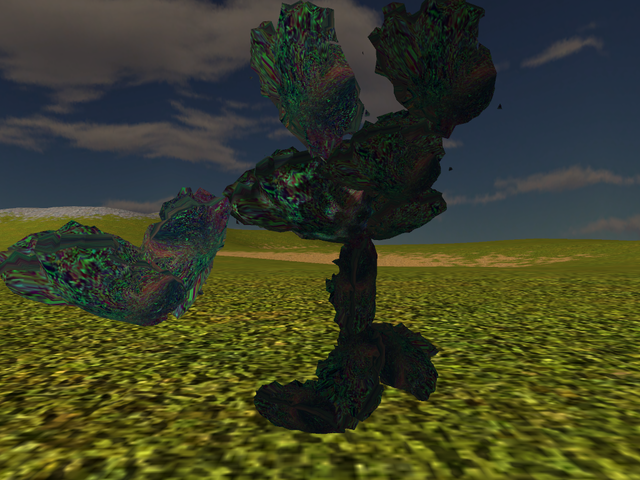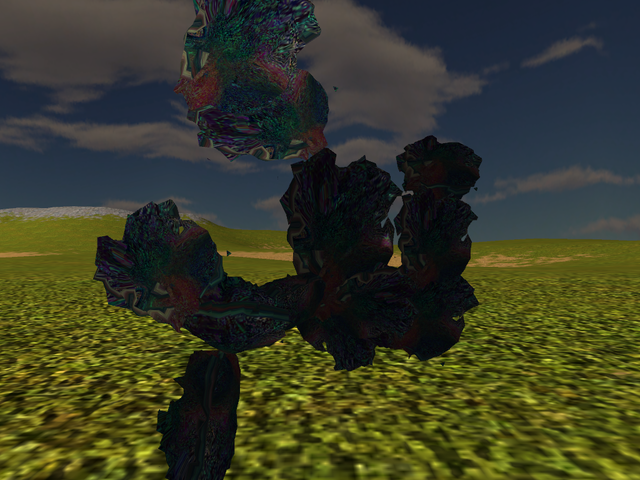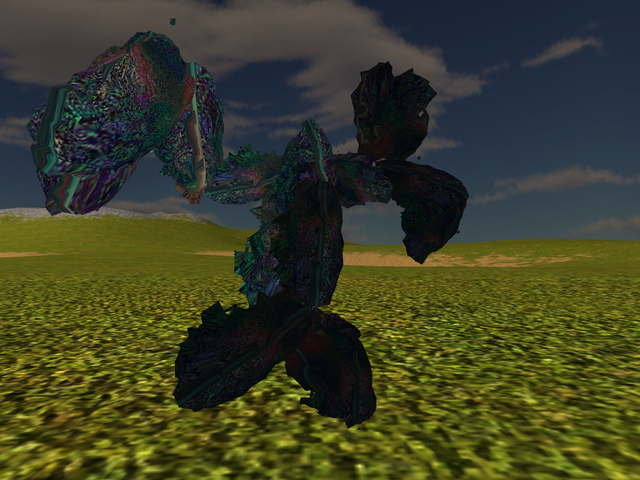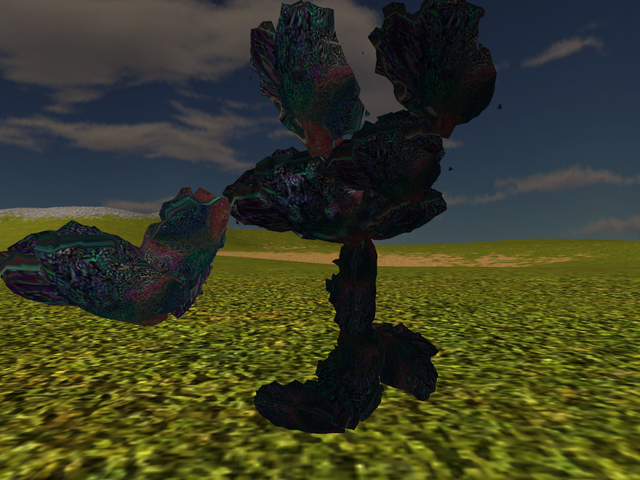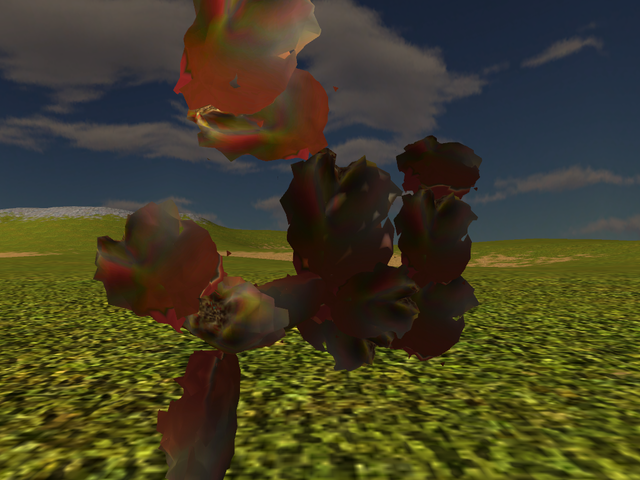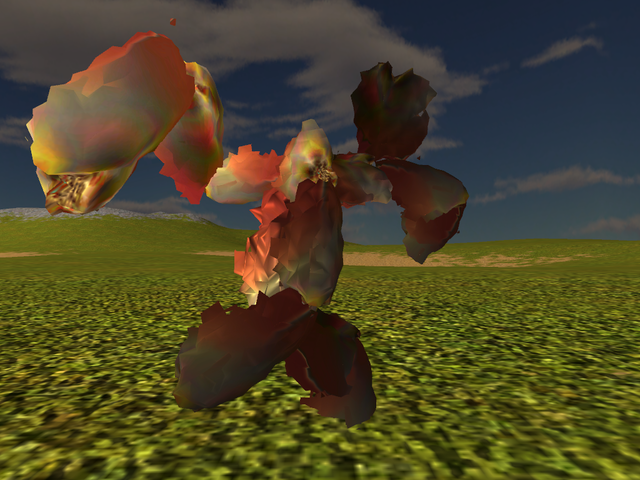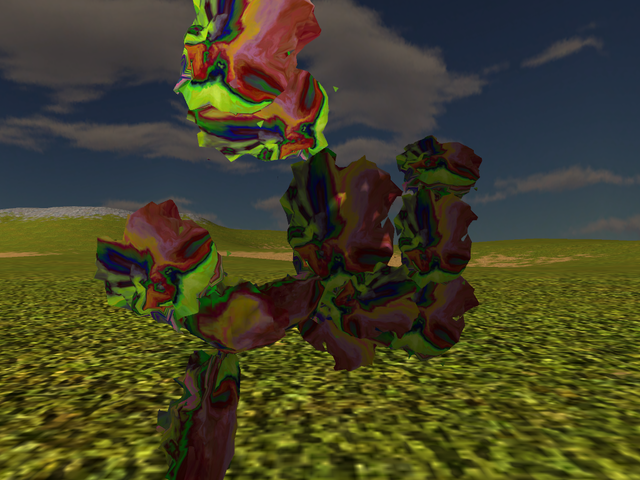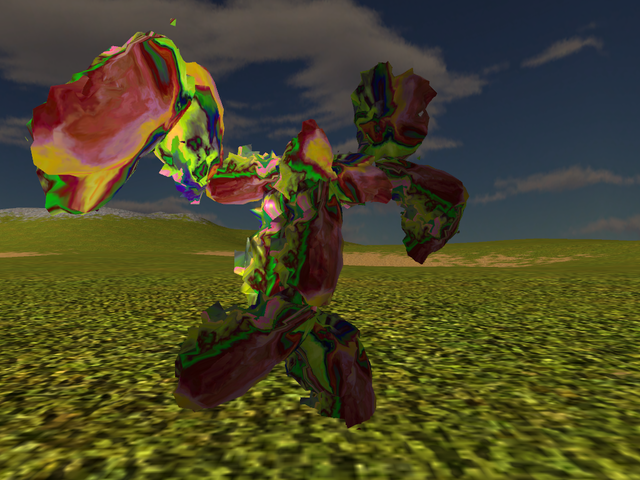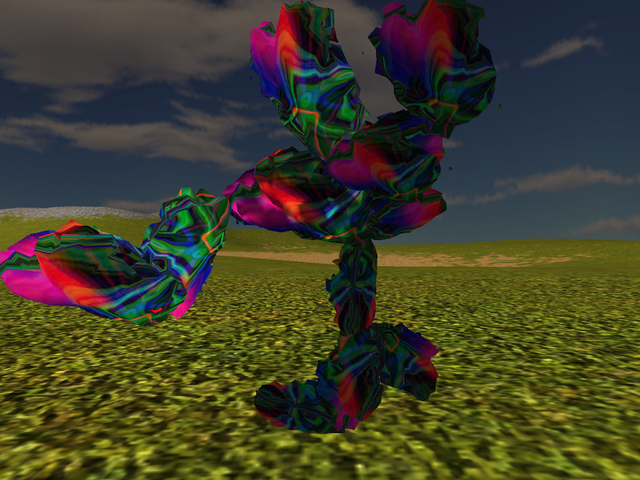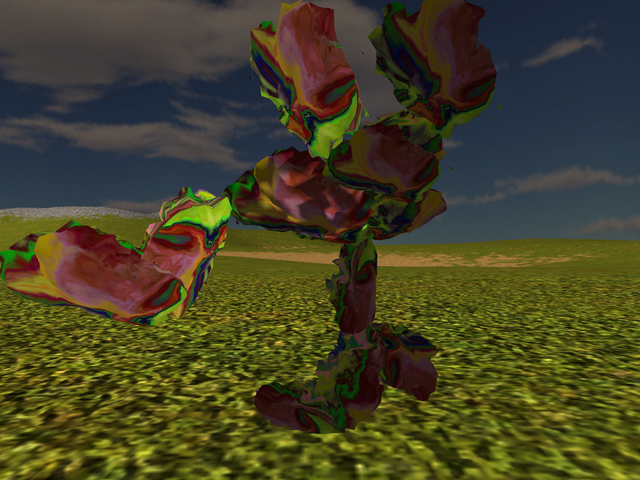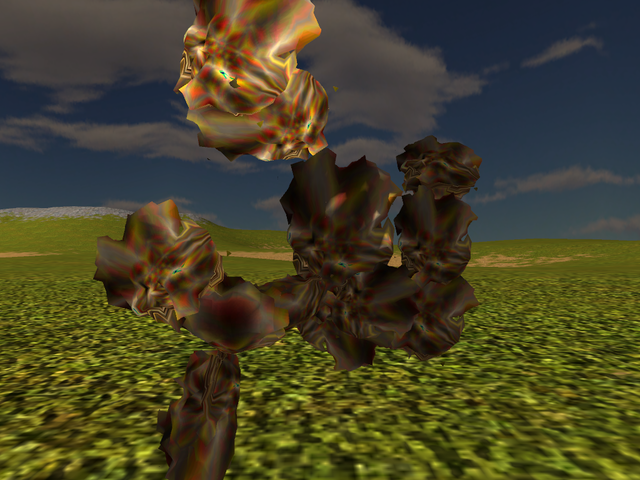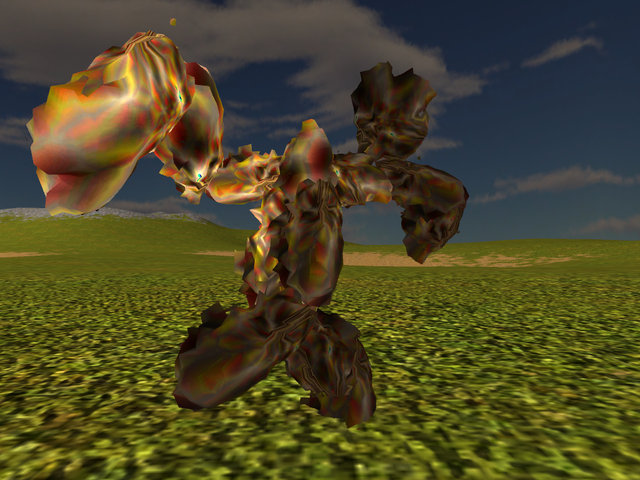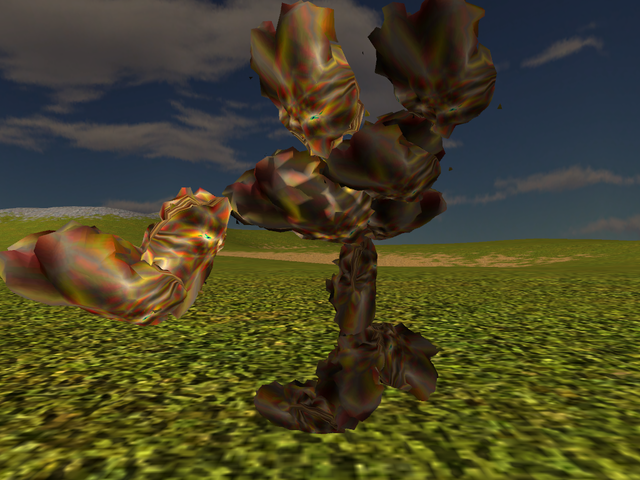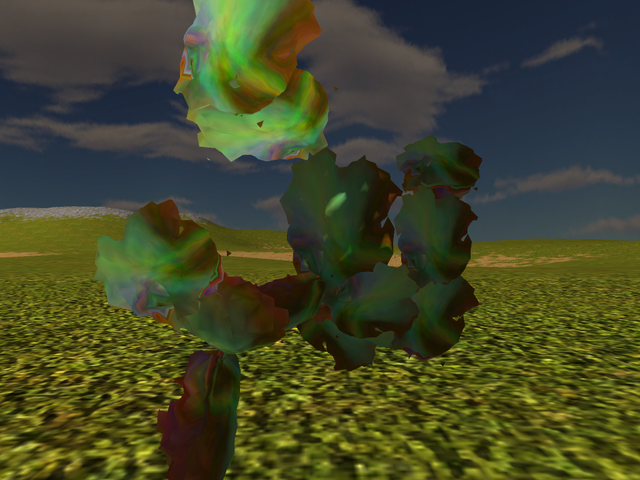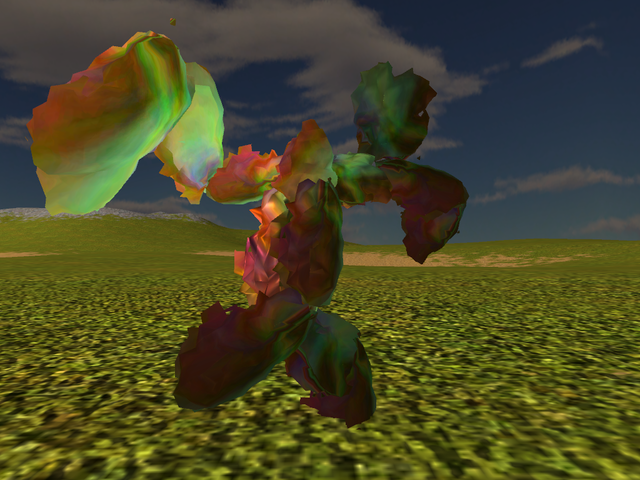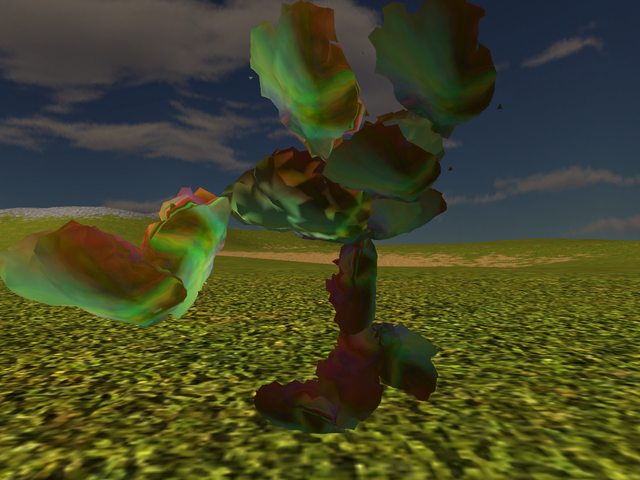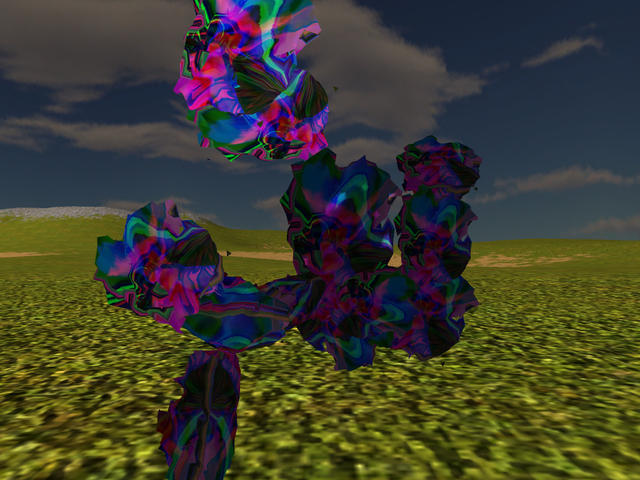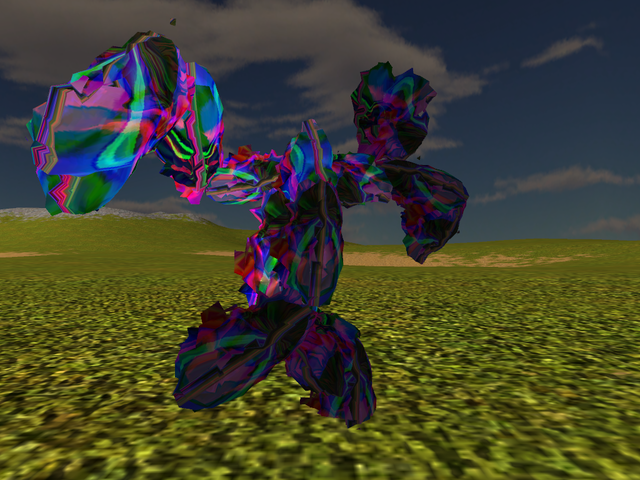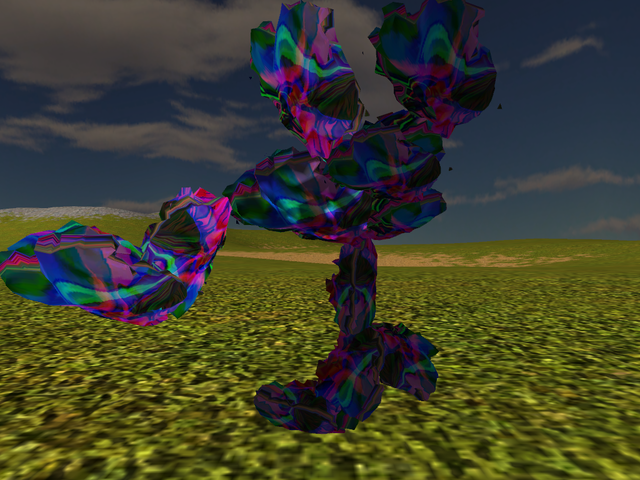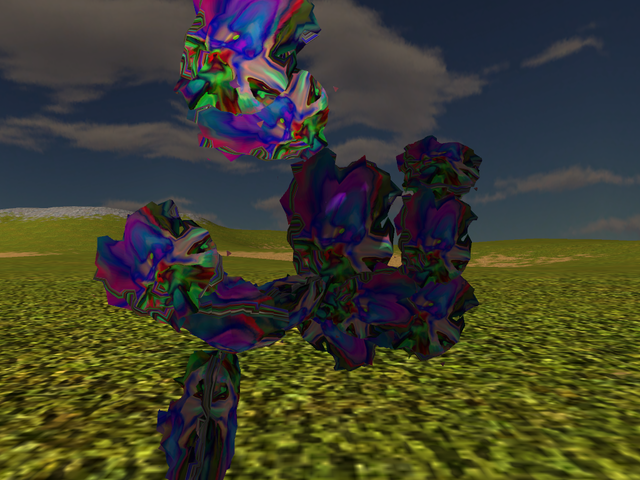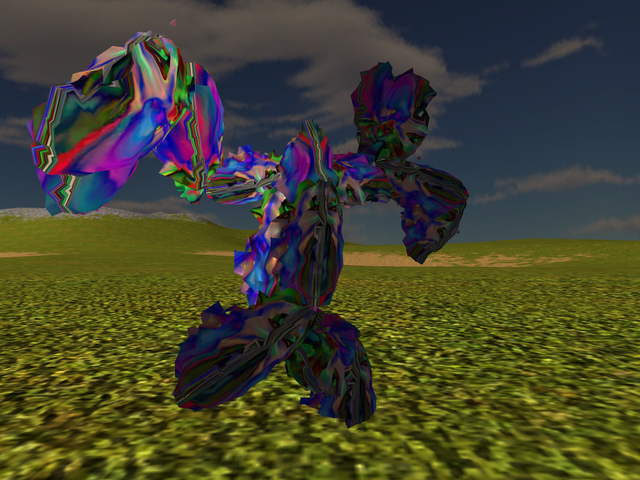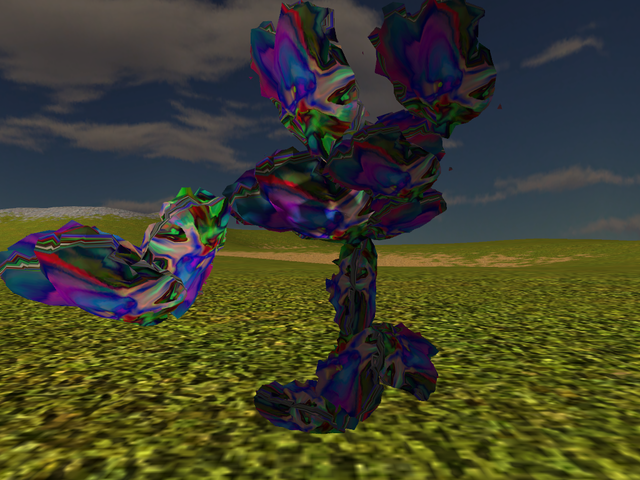 ---
I'm saying a version of it because otherwise in some cases that seam might come in handy - it tends to create... noses perhaps, heh; at least a clearly separating midline that is not always such a bad thing. ↩
Comments feed: RSS 2.0